About Our Site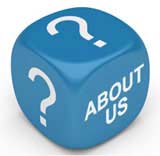 KidsAndCooking was formed to offer a unique reference point on encouraging kids in the kitchen.
We want this site to be the first place you visit when you're looking for any information about kids and cooking. We aim to produce clear informative articles in a simple format that will answer your questions, offer suggestions and make cooking with and for kids fun and easy.
We know how exciting it can be when a child successfully manages to bake a cake or prepare a simple lunch for the first time. We also know how hair-raisingly embarrassing it can be when a child refuses to eat anything from a restaurant's menu and demands fish fingers and alphabetti spaghetti.
With this in mind we offer helpful advice on eating out, everything from choosing the most suitable restaurant to sampling escargots. We provide recipes and practical advice on everything: from filling lunchboxes to coping with allergies; from catering for a party for 20 toddlers to choose-your-own pizza toppings for teenagers; from kitchen safety to basic hygiene.
Children are more likely to develop a taste for fruit and vegetables if they're introduced to them early. We suggest ways to help encourage healthy eating, alongside developing an awareness of where food comes from and which food is not only best for us but for our environment, other people and the planet. And we don't forget the fun side with food-inspired art and craft.

Related Articles in the 'Site Information' Category...