How to Celebrate Harvest Festival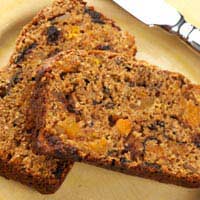 Despite being one of the oldest festivals celebrated in the UK, Harvest Festival had fallen out of favour until quite recently. Now it's been revived as part of our increasing recognition of the role of food in society.
Traditionally it's held on or near the nearest Sunday to the harvest moon – that's the moon that is full nearest to the 21st September which is the autumn equinox. It was a pagan festival, to mark crop gathering and focused around the bringing in of sheaves of grain which would be used to save the community from starvation over the winter. It often included the sacrifice of an animal to the god or goddess of the grain and this, in turn, led to the creation of a corn dolly which symbolised the grain god and was kept where the grain was stored to protect it from spoiling or being eaten by animals.
In Christian times this celebration became a feast that was blessed by the priest who would ask God to preserve the harvest through the winter and to bring good crops again in spring and this in turn led to people decorating churches with home-grown produce to mark the Harvest Festival Sunday service.
Harvest Soup
It would have been traditional for families and communities to make a big soup for the communal celebration, using up many ingredients that couldn't be stored, as well as some that had recently been harvested.
This is an easy recipe for children to join in with. You could choose some root vegetables such as potatoes and carrots to represent the stored foods, some late summer string beans to represent the foods that were about to run out until the next year's crop and tinned or fresh sweetcorn as the grain that represents the harvest, if you like a thick and substantial soup you could add some pearl barley too. Combine all these with some gently fried leeks or a chopped onion and a vegetable stock cube dissolved in a litre and a half of water and leave to simmer for half an hour or so.
Apple Damson Tansy
Tansy is the name of a yellow flower with a bitter-sweet flavour. Families often ate meals containing tansy at the end of summer or in early autumn to 'bring health' through the winter. We no longer eat tansy, as it can be poisonous if too much is consumed, but the is still used to describe a whole range of custard and omelette style puddings. This tansy is a modern version and serves four.
Ingredients
2 sweet apples such as Cox's Orange Pippin apples, peeled, cored and sliced (put in a bowl of water with a squeeze of lemon juice to stop them browning)
200 grams damson plums, stoned and quartered
15 grams butter
40 grams brown sugar
4 eggs, separated
3 tablespoons sour cream or crème fraiche
Ground cloves
Ground cinnamon
Method
Put the apples, damsons, butter and half the sugar in a large frying pan and cook gently until the fruit is softened, stirring continuously. This takes about fifteen minutes but can vary according to the ripeness of the plums.
Stir in a pinch of each of the spices and remove from the heat.
While it is cooling, beat the egg yolks with the cream or crème fraiche and stir into the fruit. Whisk the egg whites until stiff, then fold into the mixture with a metal spoon.
Return to a low heat and cook without stirring until the mixture has set. Sprinkle the remaining sugar over the top then brown under a hot grill to caramelise.
This is best served immediately, with a spoonful of clotted cream to contrast with the tang of the tansy.
KIDS AND COOKING IS FOR SALE.
This website is for sale [more info].
You might also like...