Quiz: What's This Weird Food?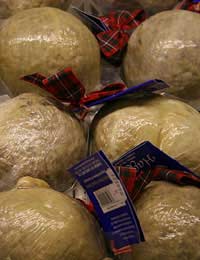 We all have foods we like or hate, but you'll be amazed at some of the weird foods you learn about in this fun quiz.
1. This large fruit is yellow green in colour, covered in small spikes...
...smells like old socks but tastes like vanilla custard. What is it?
A. Mangosteen.
B. Bitter melon.
C. Durian.
D. Soursop.
2. This recipe is for a Brazilian soup:
3 cloves garlic, crushed, 3 tablespoons lime juice, 1 tablespoon white wine vinegar, 150 ml vegetable oil, 2 large tomatoes, peeled, seeded and chopped, 1 large green pepper, peeled, seeded and chopped, 1 medium onion, chopped, 2 tablespoons fresh coriander, chopped, 1 litre water. What is the missing ingredient?
A. 10 Piranha (man-eating fish).
B. 1 Kangaroo tail.
C. 8 Dendrobates pumilio (red-and-blue poison-arrow frog).
D. 24 Agaricus blazei (Brazilian sun mushroom).
3. Casu Marzu is a sheep's milk cheese made in Italy
– while local people love it and have eaten it for centuries, it has been declared illegal because it contains a secret ingredient. Is it?
A. Fish bones.
B. Stones.
C. Manure.
D. Maggots.
4. If you're eating a witchetty grub, you're probably in:
A. Australia.
B. India.
C. China.
D. Indonesia.
5. Can you name this dish?
Remove the heart, liver, lungs, and small intestine of a calf, boil them and mince them before mixing with seasoning, some stock and several chopped onions, before adding suet and oatmeal. Pack this mixture into the stomach of the calf, seal and bring to a boil then simmer for two hours.
A. Bratwurst.
B. Haggis.
C. Black Pudding.
D. Chineggah.
6. Which of these are real food museums?
A. Curry Museum in Delhi, Fish Museum in Venice, Ice-cream Museum in New York.
B. Fish Museum in Iceland, Chilli Museum in Mexico, Spice Museum in Thailand.
C. Spam Museum in Minnesota, Noodle Museum in Yokohama, Banana Museum in Washington.
D. Chilli Museum in Brazil, Spam Museum in London, Banana Museum in Nairobi.
Answers
1. The correct answer is C. The durian is a very stinky fruit.
2. The right answer is A, the famous Caldo de Piranha.
3. The correct answer is D. The cheese is matured with maggots inside.
4. You'd be in A = Australia.
5. The right answer is B = haggis.
6. Believe it or not, the right answer is C.
How Wacky Is Your Knowledge?
4 answers right or more.
You are an adventurous eater and would easily travel around the world trying new foods – be careful though, sometimes we need to stop and think about what we eat so we can be sure it is healthy as well as being fun.
3 answers right or fewer.
You're a middle of the road foodie, you know what you like and you're quite good at trying new things but you're not likely to get involved in crazy food fights or weird meals.
2 answers right or fewer.
You might want to try being a bit more brave – eating what you like and feeling safe is one thing, but you could be missing out on all kinds of food fun because you are too afraid to try new things.
You might also like...